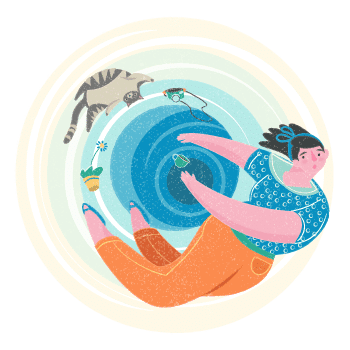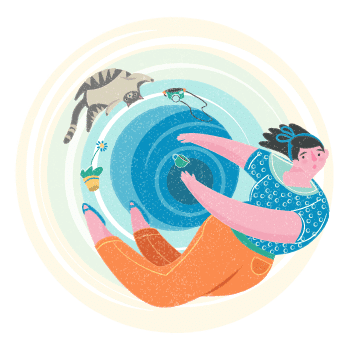 What is trauma and how is it treated?
Trauma results after a difficult event that generates a sense of threat and is accompanied by a feeling of fear and helplessness. Trauma can be described as a negative event from the past, which takes over the present and affects the future. Experiences such as a car accident, the death of someone close, sexual assault, a terrorist incident and incidents which occur during military service, a serious injury or illness – all of these and more can leave a mark on the human psyche, which can be defined as trauma.
Traumatic events do not necessarily have to paralyze our lives. With the help of therapy it is possible to process the experiences and the subsequent reactions and feeling, learning how to live a healthy and functional life. It is also possible to discover new things about ourselves, and the wonderful things we are capable of.
When should you seek therapy?
If you have experienced –
Intrusive memories of the traumatic event: flashbacks, nightmares, recurring and intrusive thoughts about the event;
Excessive awareness: nervousness and outbursts of anger, vigilance, panic, difficulty sleeping and concentrating;
Avoidance: Emotional distress prior to encountering stimuli which might be reminiscent of the event, and attempting to avoid such encounters.
It is important to remember that the impact of the traumatic cycles can extend beyond the individual to the members of his family. The right treatment for trauma will extend beyond the boundaries of the individual, and the positive affect must also be reflected in the lives of his relatives.
As trauma therapists and as couple and family therapists, we are also able to offer individual therapy. Depending on the desire and need, the individual therapy will also apply to members of the family and will strengthen the recovery and coping process.
"Shiluv" Institute
Therapists at the "Shiluv" Institute are qualified, skilled and experienced family therapists who make use of a range of therapeutic methods, including EMDR (eye movement desensitization and reprocessing). The therapists at the Institute have all been carefully chosen, and they are members of the teaching and consultation team, and receive ongoing instruction from the management of the Institute and from their colleagues.
The "Shiluv" Institute provides its services at variable rates, depending on the income of the family.